This memorial website was created in the memory of our loved one, Craig William Sehon who was born in Texarkana, Texas on June 03, 1974 and passed away on December 18, 1996 at the age of 22. We will remember him forever.


Craig was born to Johnnie and Rhonda Sehon, their first son. He was amazing. His daddy was his best buddy and his mommy was salvation. Five years later he was given a brother, Douglas S Sehon.


His grandparents: The late Henry and Jewell Sehon of Ashdown, Arkansas and Doyle and Bonnie Bishop of Foreman, Arkansas. Craig thought his Papaw hung the moon and stars in place. He was Papaw's boy.



Papaw, Craig and Deno

Though Donald and Shirley Mills were not actual grandparents they fulfilled all the requirements of being a grandparent to this awesome little bouncy baby boy. Craig loved Shirley and Donald ever bit as much as he did his natural grandparents. Craig would call Shirley, Tirley ! He loved his Tirley.

Craig was the first grandchild on both sides of his parent's family. What a joy he brought to all of our lives.




Craig has four aunts, Patty Nichols, Sue Sehon, Debbie Nixon, and Jeretta Oceansek < who was like a 2nd mom to Craig>. Craig and his Aunt Jeretta were very close. She gave him a lot of fun times and created a lot of good memories for Craig. Aunt Jeretta and his Uncle Bradley were the best as far as he was concerned. He loved them both very much. He had one cousin that he and his brother Doug were close to and that was Bridget Tinkes Rodman. Bridget was the daughter to his Aunt Jeretta. Craig, Doug and Bridget spent many hours playing and having a good time. Regardless if it was at Mamaw and Papaw's house, Aunt Jeretta's house or down at the river...they always had a good time. Craig's famous words to his brother was "I am always going to be just this much ahead of you" and he would take his two fingers and measure about an inch. Craig was a spirited young man full of mischief and enjoyed being with his family and friends.
My Son

Lord, help me not to focus
On his death, but on his life.
All the moments that we had him
Not the struggles and the strife.
He was a gift and not a "right."
You owe us nothing, Lord.
We thank You for the joy he brought
This sweet boy we adored.

YourAunt Sue took out the Rose I put in your casket with you ~ This Rose they cannot touch ~ I love you so much ~ And the day we laid you to rest was the hardest day ever I will experience ~ It was so hard to believe that someone as alive and full of zest could be "gone" ~ I know I would sit at your grave and in my mind I knew you were right there but yet untouchable ~ Again I shall touch you ~ I SHALL ~ Be ready to meet me at the Gate Son ~


Angie Fletcher was the spitfire in Craig's life. They were so much alike it was unreal. He loved her! They did not have a fairy tale relationship. It was very real and they experienced all the emotions that one can experience in the arena of Love. They were together the night of the wreck. She lost her love as she laid on the cold ground that heart breaking night, within inches apart, the darkness of the night hid him from her.....as she cried out his name and received no reply. I love you Angie, you will always be my "Lil Injun"



Easter, Angie and Craig




One of Craig's life long friends was Nancy Mills Walker. Nancy used to keep Craig for us. They were buds even into his adult life. She was Donald and Shirley Mill's youngest daughter. He loved to be with Nancy.



Craig and Nancy and that Purple Bubblious bubblegum


We all loved him dearly


Craig lived in Glenwood, Arkansas and worked for the State of Arkansas at the time of his death. Some friends of his from the area that he lived, shared with me that just about two weeks before he died, he had commented he wanted to rope a Buffalo....God being the awesome creator and giver of our hearts desire, allowed Craig to "rope a Buffalo".
Now that may not mean anything to others, but for a mother, every special advent in his life, ever desire that he had, that was granted takes on new meaning.

Only one that has lost a son or daughter would understand. Craig was good at whatever he did. He had some very special friends in his life. His best friend, Dwain Harrington, his cousin Michael Huddleston, his Uncle Charlie Williams, John Thomas Bowman and many more:

I would like to give tribute to Craig's Uncle Charlie. Uncle Charlie gave Craig confidence, encouragment, and gave Craig a sense of importance. Uncle Charlie taught Craig so much. The most important truth that Uncle Charlie taught Craig, was unconditional love. Thank you Uncle Charlie !



Horses was in your blood. A true American Cowboy!





We remember






I fly our flag in support of our men in uniform, who would give their lives for this country. For the Soldiers that have given their lives for freedom for others and for those that continue to fight for freedom:





www.christopher-naro.memory-of.com
www.lane-tollett.memory-of.com
www.daniel-agami.memory-of.com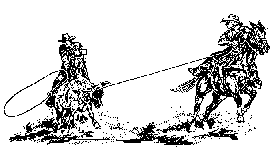 Headin' and Heelin'





One of Craig's favorites sports
Oh, he was so good at breaking horses ~ He was a natural
A very grateful thanks to Annette Blattman from Redbubble.com
The first horse he loved was his dad's horse "Midnight".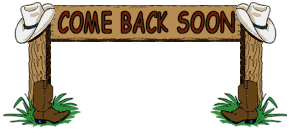 Please come back soon. I continue to add to Craig's memorial page. Leave a tribute, light a candle or both. It is greatly appreciated. Every kind word every gesture of compassion helps to heal our broken hearts.





One of his greatest pleasures was deer hunting.
As a small child, Craig grew up around the sounds of praise and worship. Craig's very first song he learned was "Do Lord". He was not quite two years old. He would sing that song the best he could. His Mamaw and Papaw allowed this "Child King" to stand upon their coffee table with a mic in his hand banging on a pot with a spoon in the other hand, singing as loud as his lil voice would go ...Do LAWD oh DO LAWD do ya member me....brings a gentle smile to my face as I run back thirty years ago to this precious memory. Also he loved the song, Run Run For Jesus. When our church would play this song, all the children were allowed to run completely around the sanctuary and sing this song. Heck there were even a few grown ups that would run with these children. < Yes I am guilty, I ran too > Craig and I would hold hands and run run for Jesus. < oh how I miss my baby boy > .At nine years old Craig was saved and filled with the spirit. Craig had a very tender heart and loved everyone at this precious tender age of 9. The first year he went to church camp he came back with a "tower of a trophy" for all around sportsmanship. He said this trophy was one that had been reserved for the most well behave child out of all ages. It was given out the last day of camp. He was so proud...I still have it standing with rest of his trophies. At night Doug would listen to healing scriptures while in the next room you could hear Craig listening to Super Gang cassettes.
One of his favorite songs was Mr. Grump. < It went something like this " Dump the Grump, Dump the Grump >

Craig recommitted his life to Christ again at the age of 12.



Craig's life was short but "packed full" of friends and family that loved him tremendously. I would like to invite each of you that was a part of his life to celebrate his life with me,< his momma> as he called me, by adding your contributions with songs that are special, pictures and of course always lighting a candle and paying tribute. He was a very special young man and He Will Never Be Forgotten ~

Please if I have overlooked someone please do not be offended. If you desire to be added to Craig's memorial, contact me and I will consider it. There was so much of his adult life that I was not aware of and many have told me such wonderful stories and adventures concerning Craig. Maybe your story can be shared also.


www.alove4horses.com
I'm sure Craig is mounted on a Heavenly Horse flying over the great pastures of Heaven ~ What an awesome experience he must be having!



Oh, to hold my son in my arms once again!
Treasure each minute for tomorrow make take the treasure.




1998, Mom ~ 32 Craig ~ 14


Craig Aunt Jeretta Doug and Snookems'
Your Dad and Hunter Craig Sehon ~ Nov 2007
Hunter's first deer


Some think a cowboy is suppose to be tall and lean,
good lookin' of course with tight fittn' jeans,
A thin wiry frame with legs slightly bowed,
with his pants tucked inside for his boots to be showed.
He rides a fancy pony if he rides for the cattle,
and atop his steed sets mighty a fancy saddle.
His hat is a Stetson that's creased to his style,
he's got a big silver buckle you can see for a mile.
Oh he struts like a peacock with a bit of a swagger,
talk about ropin' n ridin', he's a bit of a bragger.
Why he could rope the wind if given half a chance,
and steal any lady heart with one handsome glance.
Now I've know some good cowboys who were tall & lean,
but most I have known were not cut to be mean.
Most know the work and are caring endowed,
this leaves little time to strut around proud.
But purdy of course don't make a buckaroo,
and it don't help a bit if yer horse lost a shoe.
And that buckle he bought can't doctor a cow,
and workin' stock, . . . well ya gotta know how.
I know a passel of cowboys and most ain't even cute,
but I sure want them with me when I'm loading the chute.
When workin the stock they don't need to brag,
they're always first to join in when ridin' the drag.
Some are short and stout and some right down fat,
but when it comes to the job that's right where they're at.
Truth is most cowboys don't fit a physical description,
To think they're all tall and good lookin,' is just plain down right fiction.






You were an Red Blooded All American Boy











Please take the time to visit Special Ones that now live in the land of "Treasured Memories"

www.joe-rhodes.memory-of.com
www.caleigh-kirk.memory-of.com
www.ashton-spicer.memory-of.com
www.daniel-pallick.memory-of.com
www.kelsey-brigss.memory-of.com
www.katie-williams.memory-of.com
www.gavinmfaucette.memory-of.com
www.andrew-cardwell.memory-of.com
www.christopher-trevizo.memory-of.com
www.jaime-drebit.memory-of.com
www.matthew-gramlich.memory-of.com
www.brandon-bricker.memory-of.com
www.hannah-kirchner.memory-of.com

Remember how you and your brother Doug, and Papaw always arm wrestled.....I have the last time you and Doug arm wrestled on video...little did we know that in just a few short months of that day that you would cross over to the other side ~ You always won ~




Craig you were my Cowboy Star ~ Never to be replaced by another

He loved to hunt. It was a passion of his. He loved working with horses. He was an excellent trainer.

I hope you will take the time to view the pictures of his life. Please light a candle in his memory if you would. It means so much to the ones that are left behind to see that others care.
Thank you for your time, and your caring words and for lighting a candle.
Craig W Sehon's Mother
Rhonda A Rhodes






Please come in and let me share with you one of the two joys of my life. Craig W Sehon
June 3 1974-
Happy Birthday today
June 3, 2008
34 years of age
Still Missing You

They say there is a reason
They say that time will heal
But neither time nor reason
Will change the way we feel.

For no one knows the heartache
that lies behind our smiles,
No one knows how many times
we have broken down and cried.

We want to tell you something
so there won't be any doubt,
You're so wonderful to think of
but so hard to be without.
We cannot bring the old days back,
when we were all together
The family chain is broken now,
but memories live forever.

Unknown
Craig your 34th birthday and I am still missing you
Happy Birthday son
Mom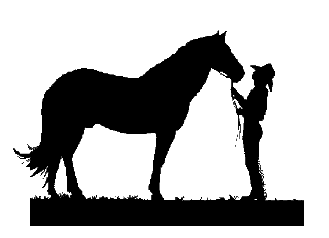 Thank you Tammy for this wonderful graphic
It fits well with Craig