Happy Birthday Craig I love you Son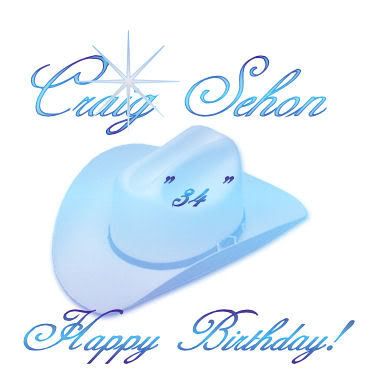 Oh, Craig how I would much rather prepare your favorite dessert, 3 Layer Dessert, for your birthday than to make this little graphic.~
But I have no other choice but to come here or out to the cementery to honor your special day.
Thirty-four years ago, June 3, 1974 , Monday morning I gave birth to my first son. You blessed my life so much and you were such a good baby, little boy, young man, and then all grown up into a man.
I was blessed with twenty-two years with you upon this earth ~ there are some that never had the treasure of time with their babies ~ for this I am thankful that the Lord would give me twenty-two years.
I want to wish you a very Happy Birthday, Craig. I know that you are experiencing great joy and peace with the Lord. Oh how I would love to hold you, give you a birthday kiss and hug and to look my son in his beautiful face, and tell you I love you.
~ Soon ~
I love you son and Mom misses you so very much
Momma